Lecturers of Faculty of Finance - Accounting participated in a useful webinar organized by VACPA in collaboration with Academy of Finance, National Economics University and University of Economics in Ho Chi Minh City via Zoom system at 08h00, September 9th, 2021.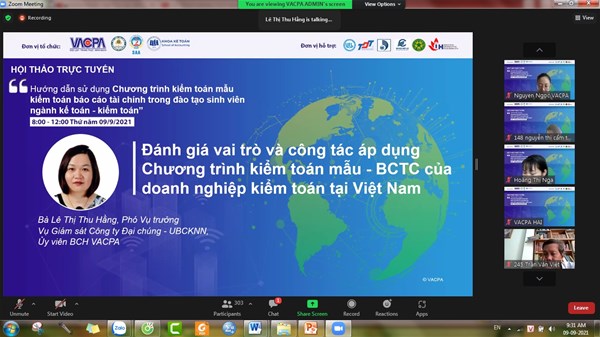 The webinar was divided into the following main content sections: Introduction of VACPA's 3rd updated Framework for insurance report – Financial statement (FFIR- FS) in 2019; evaluation of the role and application of the FFIR- FS of the auditing firms in Vietnam; sharing training experiences to improve quality and students' practice for accounting and auditing; practices and ways of applying the FFIR- FS for accounting and auditing training programs; share the application of the FFIR-FS for auditing firms in Vietnam; Support of professional associations and auditing firms.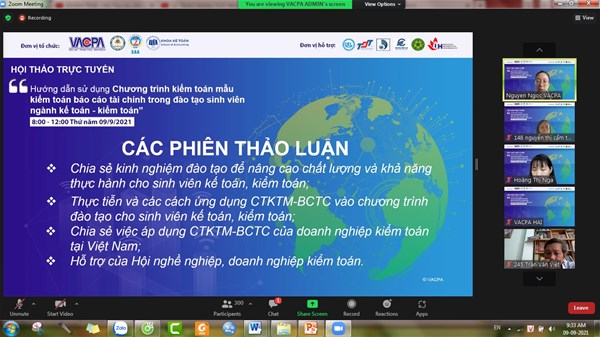 The content of the seminar provided the lecturers with necessary information about using the FFIR-FS in accounting-auditing training programme, etc. Through the sharing of the speakers, the lecturers also received information and application it in their teaching process, thereby helping the program to be closer to reality.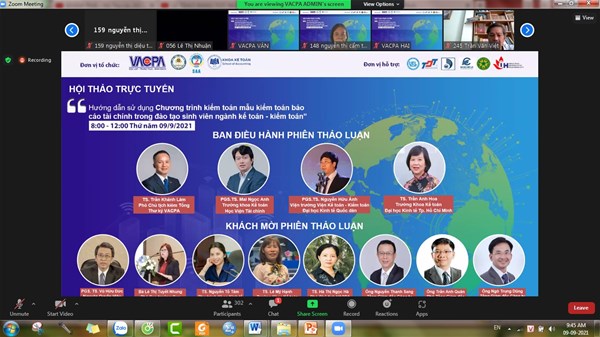 The seminar ended at 12 p.m. on the same day and brought a lot of value in terms of knowledge and answered some questions from the attendees.