In order to know the students' difficulties of 2018 school year in doing scientific research, the Faculty of Finance - Accounting organized the checking progress of students' scientific research report at 19:00, September 15th, 2021.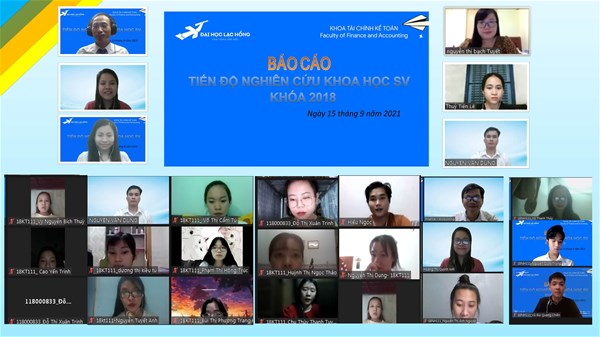 The Council consists of 2 sub-committees: Subcommittee 1st – Accounting Major; Subcommittee 2nd – Banking and Finance Major.
The Council evaluated the results of 26 students' scientific research projects. Thus, the Council will help students complete their thesis on time.
The meeting ended at 21:00 of the same day.