At 09h00, Thursday 9 May 09 2021, faculty of Science of Finance - Accounting was honored to participate in the workshop rewarding online by the Ministry of Finance in cooperation with Smart Train and Union Bank of Vietnam (VNBA) held on Zoom Meeting.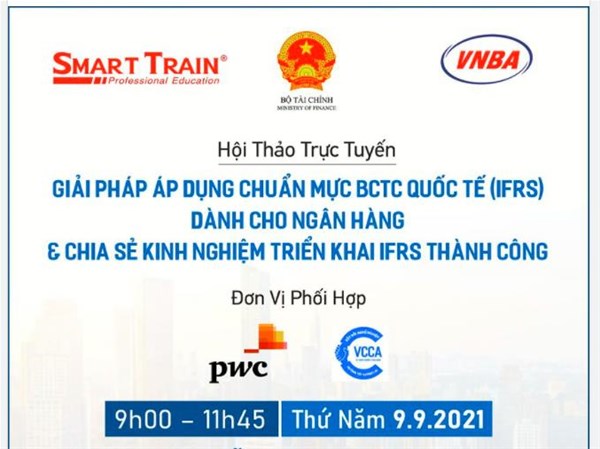 Workshop topic: "Solutions to apply IFRS International Financial Reporting Standards for Banks - Sharing experiences of successful IFRS implementation".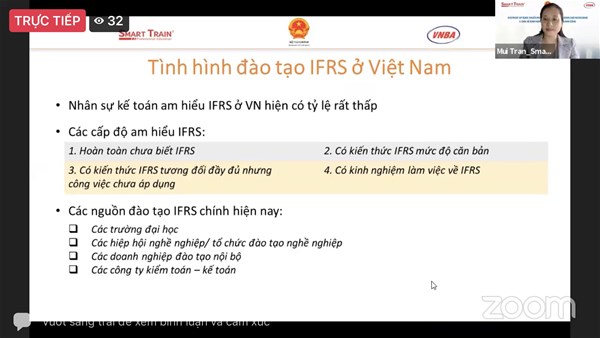 The workshop was divided into the following main content sections: Introduction of the roadmap for applying International Financial Reporting Standards at banks and some notable concepts in IFRS; The view of the State Bank on the application of IFRS in the Bank; Some notes when applying IFRS in the banking sector; The issue of training personnel to implement IFRS.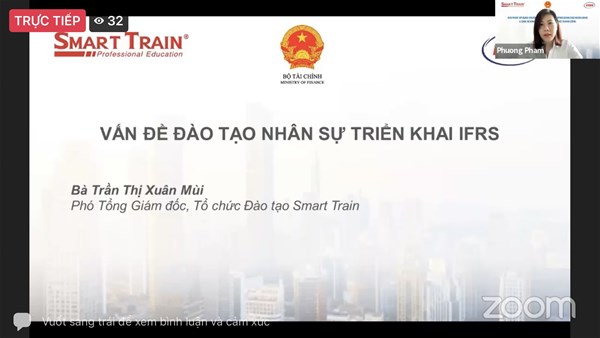 The content in the workshop provided the lecturers with necessary information about the application roadmap and important concepts such as "The date of transition to IFRS application", "First reporting period", …Besides, through the sharing of the speakers, the faculty members of the Faculty also know the current situation of IFRS implementation at credit institutions in Vietnam, the challenges from IFRS to the banking system, human resources and practical experience from IFRS implementation projects in Vietnam and ASEAN countries.
The workshop officially closed at 12 o'clock the same day and has brought much value in terms of knowledge and answer some questions from the attendees.