Implementing the direction of the School Board of Directors and based on the 2021-2022 School Year Activity Plan of the Faculty of Finance - Accounting, at the same time to create the exchange and cohesion between the Faculty Leadership, Lecturers and class students together of course 2021.
The Faculty of Finance - Accounting organizes a meeting with all new students of the course 2021 at 19:00 on September 14, 2021 through the Zoom system.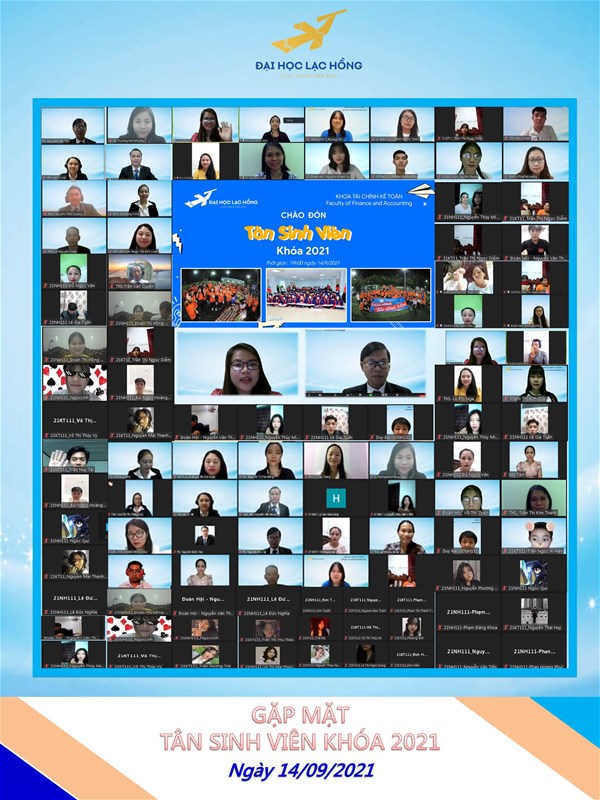 Through the meeting, the representative of the faculty of Faculties conveyed a meaningful message to the new students before entering the first school year.
The meeting was successfully held and ended at 21:00 p.m in the same day!