On September 29th, 2022, ThuongMai University, Viettel Academy and IMC University of Applied Sciences Krems (Austria) co-organized the International Scientific Conference: "Digital transformation in the Industry 4.0".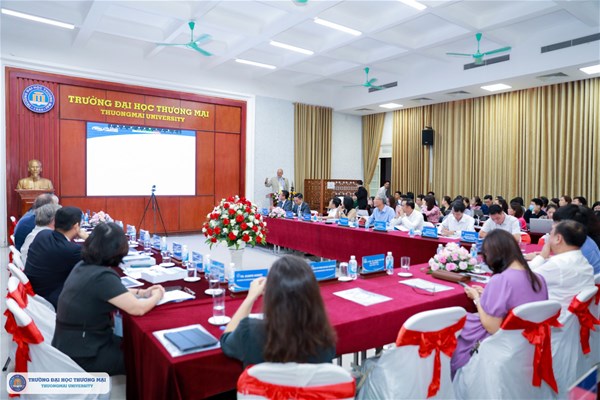 The conference is a forum for researchers, policy makers, interprises within the country and abroad to exchange, discuss and evaluate the current situation of digital transformation activities in the 4.0 industrial revolution in the world and Vietnam; opportunities and challenges of digital transformation; sharing experiences and new research results of digital transformation in the fields of education, economy, business and management… in the context of digital transformation taking place in all areas of social and business.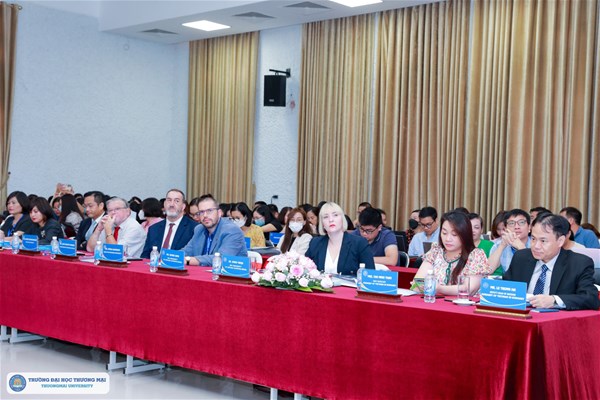 Attending the conference, Mr. Pham Hong Hai - Director of the Department of Regional and Local Economy, Central Economic Commission; Mr. Tran Nam Tu - Deputy Director of Department of Science, Technology and Environment, Ministry of Education and Training; Mr. Tao Bang Huy - Deputy Director of Employment Department, Ministry of Labour, Invalids and Social Affairs; Mr. Le Trong Ha - Counselor, Embassy of Vietnam in Hungary; Assoc. Prof. Dr. Le Thanh Ha – Chairman of the School Council - University of Labor and Social Affairs; Assoc. Prof. Dr. Le Thi Thu Thuy – Chairwoman of the School Council, Foreign Trade University; Assoc. Prof. Dr. Nguyen Anh Thu - Vice Rector of University of Economics, Vietnam National University, Hanoi; Dr. Duong Thi Thanh Xuan – Vice Rector of Union University; Dr. Nguyen Van Thien – Vice Rector of University of Industry; representatives of universities: National Economics University; Banking Academy; Diplomatic Academy of Vietnam; the authors have articles; scientists, managers and experts attending the conference, The staff lecturer, PhD students of the conference co-organizers; media agency participating in reporting on the Conference; participant from universities attended online.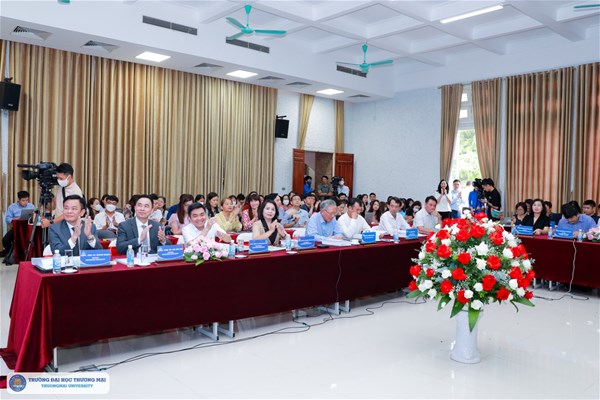 From nearly 100 scientific reports from leaders, experts from 30 educational institutions, research institutions, businesses across the country and foreign partners from Austria, France, Hungary, Korea. The Conference Organizing Committee has selected 65 quality reports to print the conference proceedings. The reports focus on four main theme groups: 1) Digital transformation in education; 2) Impact of digital transformation on businesses in the context of industry 4.0; 3) Digital transformation in the fields of economy, business and management; 4) Theoretical, practical issues and lessons learned on digital transformation in the context of industrial revolution 4.0.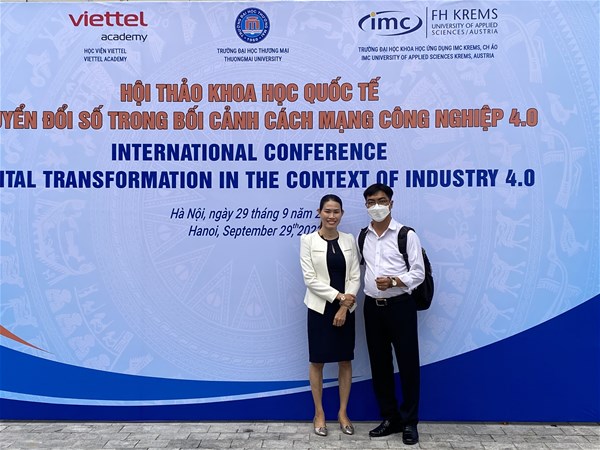 At the seminar, M. Fin Bui Van Thuy, M.Acc. Lam Ngoc Nhan (Lecturer of Faculty of Finance and Accounting, Lac Hong University) presented the topic: Analysis of Factors Affecting Digital Transformation at Small and Medium Enterprises in Dong Nai Province The topic uses quantitative research methods to measure and evaluate the factors affecting digital transformation in small and medium enterprises in Dong Nai province. The research results show that there are 6 factors affecting digital transformation in small and medium enterprises in Dong Nai province: Business Strategy (CL), Digitalization Process (QT), Human Resources NS), Digital Transformation Benefits (LI), Competitive Pressures (CT), Government Policy (CS). From there, the topic proposes some solutions to help businesses refer to digital transformation activities at businesses to be successful in the near future. After reporting, relevant issues are discussed.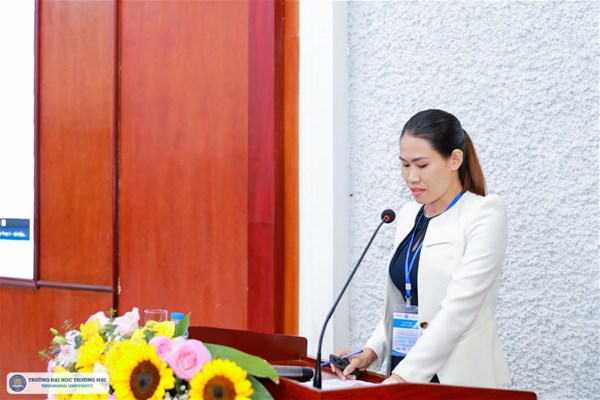 Through attending and presenting at the conference, the lecturers of the Faculty of FFinance - Accounting had the opportunity to exchange and learn new knowledge and skills. Thereby, helping to improve their professional qualifications and service skills.