In order to help students to increase the practicality in approaching the work at an organization, create the opportunity for students to acquire, expose The Digital Bank through TPBank LiveBank, The FFA collaborates with Tien Phong Joint Stock Commercial Bank - Dong Nai Branch to hold "The Program of experiencing LiveBank at TPBank for students studying finance major" in the morning of 5 May 2022 at E501 campus 3, Lachong University.
Regarding the representative of the bank, there was the presence of Mr. Phi Van Huy - Associate Director of Dongnai TPBank and representatives of departments in the bank. As regards the FFA, there were Mr. Nguyen Quoc Huy - Head of The Faculty, Mr. Nguyen Van Hai - Associate Head of The Faculty, and the attendant teachers, students.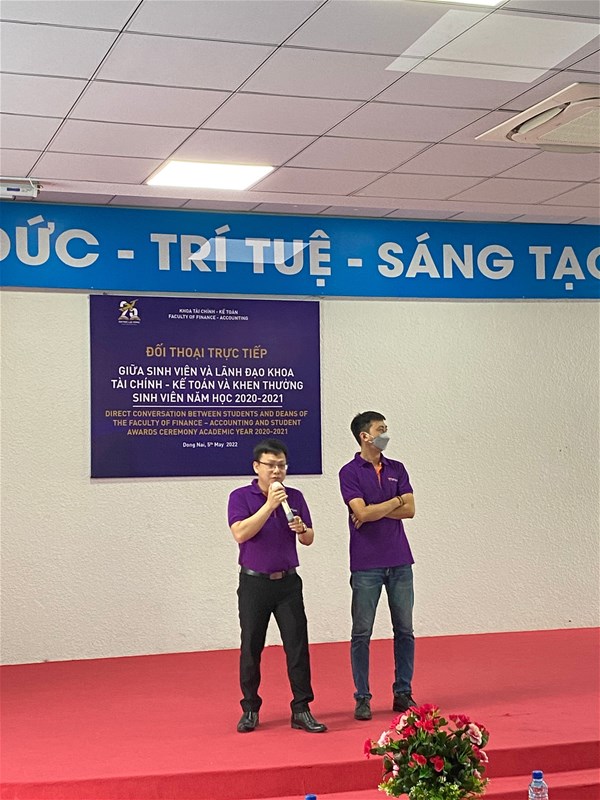 During the workshop, the speaker from Dongnai TPBank talked about the LiveBank Program at TPBank, and also answered the questions of students. In addition, the speaker also mentioned the opportunities that the students at The FFA would be able to have jobs at TPBank.
The workshop successfully enthusiastically occured, and ended at 11h30 at the same day.