On the morning of April 20, 2022, at the headquarters of Tan Cang - STC Human Resources Development Co., Ltd took place a Memorandum of Understanding signing ceremony between Lac Hong University and TanCang - STC.
On the side of Lac Hong University, there was the presence of Assoc. Prof. Ph.D. Nguyen Thanh Lam - Vice Rector of the school; Dr. Nguyen Quoc Huy - Dean of Faculty of Finance - Accounting; Dr. Nguyen Hai Quan, Head of Corporate Affairs Division and Students' Support deparment; Dr. Nguyen Van Hai - Vice Dean of the Faculty of Finance - Accounting; Nguyen Thi Bach Tuyet, Head of Financial Accounting Department; MSc. Bui Van Thuy, Head of Banking Department and all Lecturers of Faculty of Finance and Accounting.
On the side of TanCang - STC, there was Mr. Nguyen Thanh Nha, General Director; along with representatives of the department in the company.
Aiming to train graduates of Lac Hong University to acquire skills and have the opportunity to work right in agencies and businesses... Especially in the practical environment for Logistics and Supply Chain Management. In recent years, Lac Hong University has constantly comprehensive innovation, focusing on sustainable development with the promotion of scientific research activities, enhancing teaching quality, improving facilities and especially strengthening relationships with partners in many different aspects. In addition, the school always pays special attention to establishing relationships with banks by creating opportunities for students to experience a practical environment and to approach banking simulation software, along with many other practical activities.
During the signing ceremony, Lecturers of the Faculty of Finance - Accounting visited and experienced the simulation model of logistics and supply chain management processes at TanCang - STC.
The content of the activities aims to help lecturers, students of logistics and supply chain management, in particular, and students of Lac Hong University, in general, have the opportunity to approach the practical working environment, experience, listen in for a Practice and practice. Become familiar with modern technologies which are being applied in the logistics industry. Thereby helping students get jobs right after graduation.
Here are some pictures of the signing session: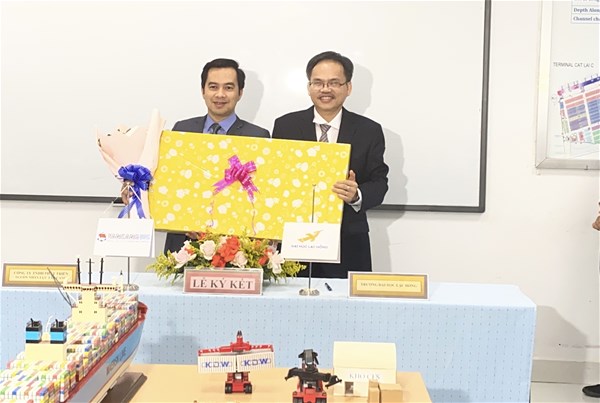 Assoc. Prof. Ph.D. Nguyen Thanh Lam sent his thanks to the Board of Directors of Tancang - STC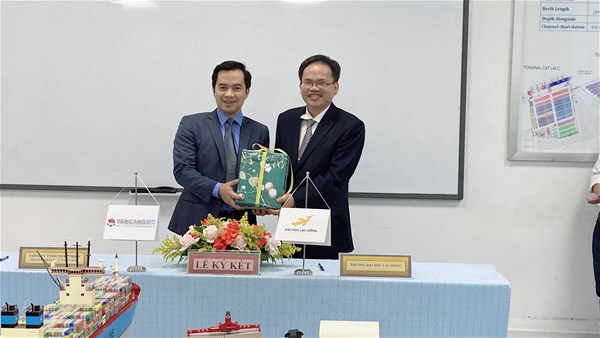 Mr. Nguyen Thanh Nha presents souvenirs to LHU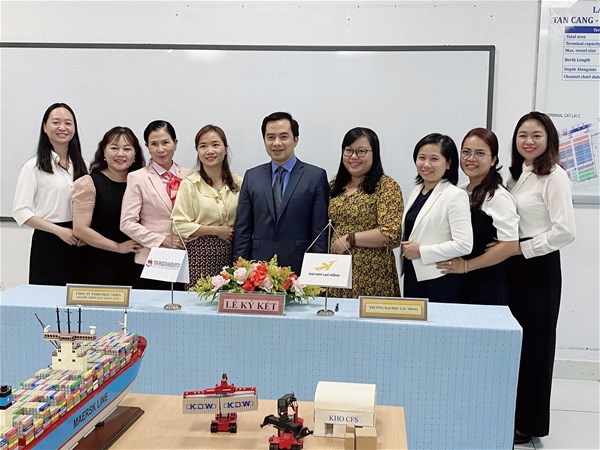 Representatives of both sides take souvenir photos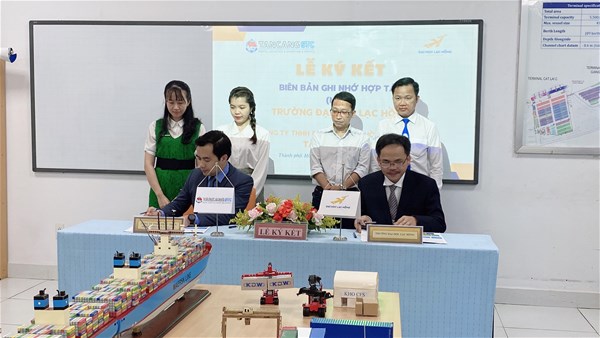 Leaders of the school and Tancang - STC signed a cooperation agreement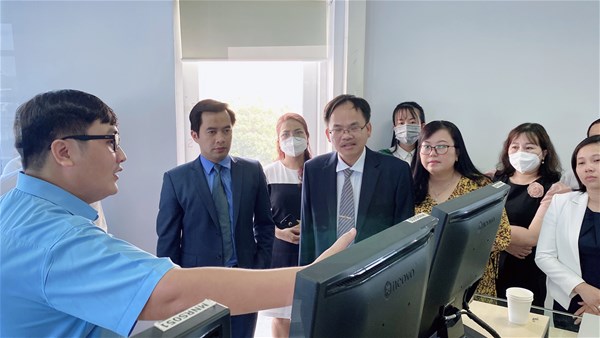 Photos of lecturers visiting and experiencing at Tancang - STC