The conference organized by Nhịp Cầu Trí Thức with the theme "A JOURNEY TO BECOME A WORLD SCIENTIST" was held at 19:00 on September 18th, 2021 via Zoom software. The seminar was shared by Associate Professor (A/P) Duong Van Tuyen.

A/P Duong Van Tuyen, who has ten years in doing research, specifically shared his international research experience. After this conference, students of Faculty find out difficulties, and advantages notes in doing research, since they have had a good view to reach their goal in doing scientific research.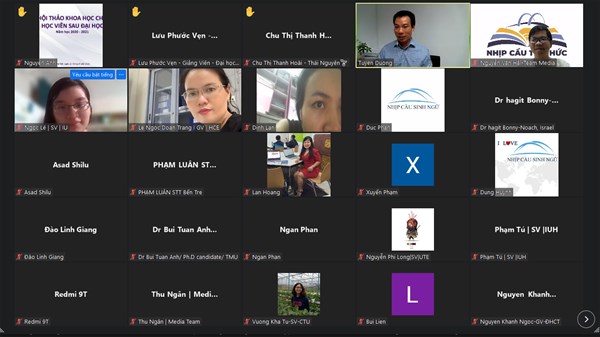 There were a lot of students and teachers from other university of Viet Nam joined this conference, especially, students and lecturers from the Faculty of Finance and Accounting, Lac Hong University had done it. The students had had variety of questions and received positive feedback from representative in the conference. This is an opportunity for teachers and students of the Faculty of Finance - Accounting to get professional knowledge for their doing research.
The seminar ended at 21:00 of the same day.