With the complicated situation of the Covid-19, the Faculty of Finance - Accounting, Lac Hong University implemented the work by online method.
At 8:30 A.m, June 29, 2021, the Faculty of Finance - Accounting held a meeting to comment on building a curriculum for the 2021 - 2025 school year through Zoom software.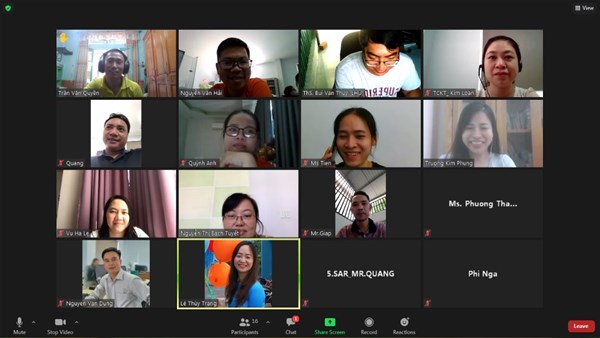 The meeting was attended by Dr. Nguyen Quoc Huy - Dean of Faculty, Dr. Nguyen Van Hai - Deputy Faculty and all lecturers of the Faculty.
The content of the meeting aimed to complete the higher curriculum for the academic year 2021 - 2025 based on unanimous comments from stakeholders.
The meeting ended at 10:30 A.m of the same day.