From June 21 to 25, 2021, Lac Hong University attended the 219th official assessment of AUN - QA for 4 training programs including: Accounting, Business Administration, Pharmacy and English Language.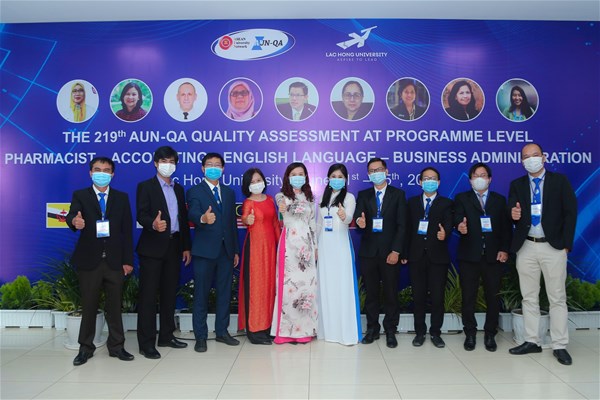 After nearly two months of reviewing documents provided by the school, synthesizing the data collected during the formal external assessment; On August 18, 2021, the Southeast Asian University Network (ASEAN University Network - AUN) has just announced the results of AUN-QA accreditation of four training programs of Lac Hong University that have met standards, including: training programs in: Accounting, English Language, Business Administration and Pharmacy.
Thus, the training program of the Department of Accounting Finance - Accounting is accounting training program in Dong Nai province first qualified under the AUN standards.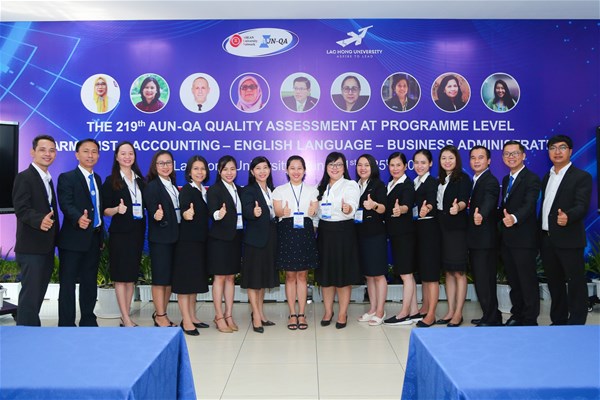 According to the final report of AUN, the Accounting training program is highly appreciated by this organization in terms of teaching methods and student assessment, quality of lecturers, support activities. towards students, facilities for teaching, learning and scientific research.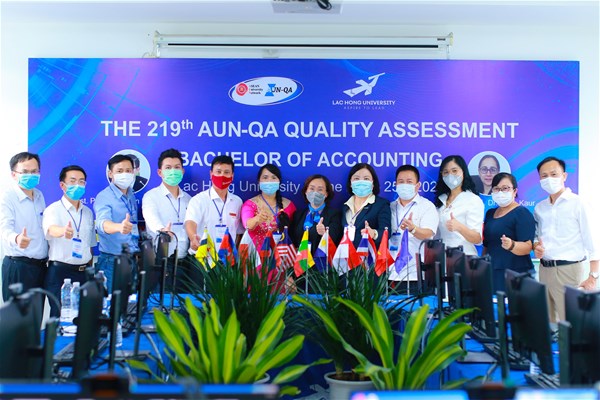 Previously, from September 2019, in order to prepare for the self-assessment process according to AUN-QA standards, the Faculty of Finance - Accounting established AUN specialized groups to carry out related work. The self-assessment group operates under the direction of the School Board of Directors and the Leadership of the Faculty of Finance and Accounting.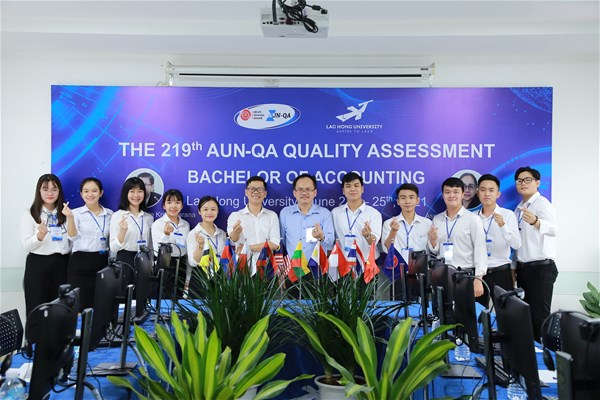 The assessment of training programs according to AUN-QA includes 11 standards and each standard is evaluated based on a 7-point scale. The standards include: (1) Outcomes standards of the training program; (2) A description of the training program; (3) Structure and content of the training program; (4) Teaching and learning approach; (5) Student assessment; (6) Quality of teaching staff; (7) Quality of support staff; (8) Student quality and student support; (9) Facilities and equipment; (10) Quality assurance; (11) Output.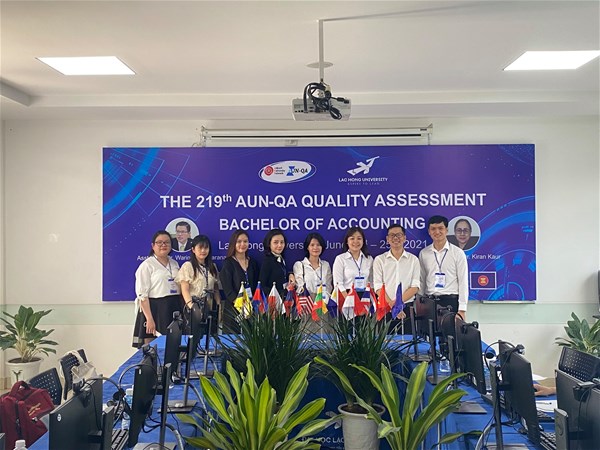 In order to increasingly meet the needs of society, the current development trend, as well as meet AUN standards, the Faculty of Finance - Accounting has carried out a lot of improvement activities, especially the review activities. control and adjust training programs to meet social needs; innovating teaching methods, assessing students in order to meet the output standards of training programs and supporting student activities to improve life and support employment.
Faculty of Finance - Accounting is always improving, constantly innovating towards learners, focusing on learners. This result is confirmed by the 100% employment rate after graduation.