The webinar "Innovation of Accounting, Auditing, and Finance training programs at universities in Vietnam in the context of 4.0" was organized by ACCA and VACPA. Time 15:30 - 17:40, Thursday, August 12, 2021.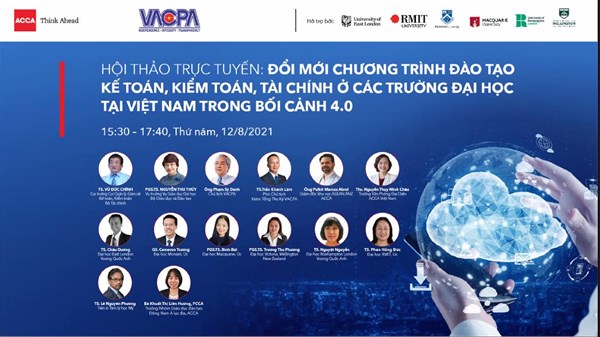 In the context that we are witnessing the changes caused by the technological revolution and the Covid-19 pandemic to the entire activities of human life in a way that is powerful and unprecedented in modern history. Training - teaching activities and the accounting, auditing, and finance industries are also not out of this rotation. Building output standards and renovating training programs at Vietnamese universities is a strategic task that requires time, long-term investment resources, and the cooperation of many parties. Therefore, the need to regularly exchange experiences with international universities, businesses, and professional associations to refine the appropriate training program is essential.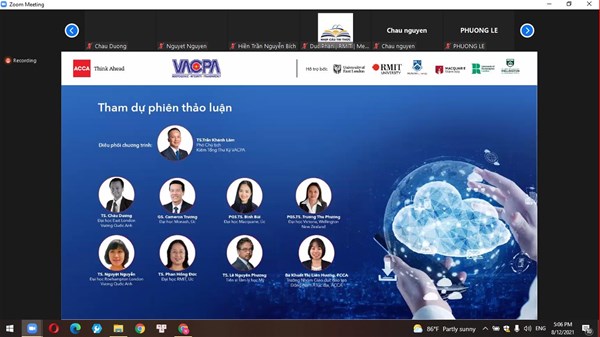 The seminar focused on the two most prominent aspects: training content on technology and applicability to the working environment to meet business requirements.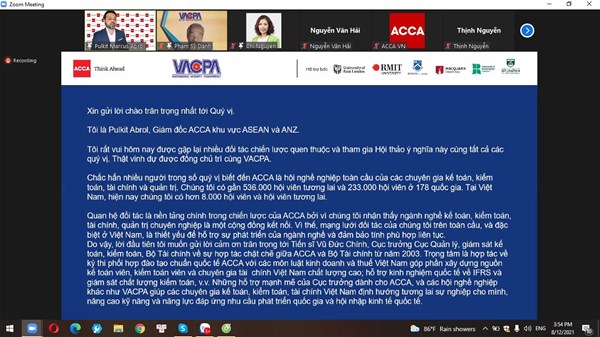 Lecturers of the Faculty of Finance – Accounting, Lac Hong University participated in the seminar, thereby aiming to update, learn and exchange experiences of speakers as well as teachers from international and domestic schools in the process. Develop strategies, organize the implementation of the process of changing training programs according to output standards to meet the requirements of enterprises.