At 14:00 on January 25th, 2021, at Room B403, the Corporate Finance Department held a professional meeting presented by Master Lu Phi Nga with the topic: "IMPROVING THE TRAINING PROGRAM, TEACHING AND ASSESSMENT OF UNIVERSITY STUDENTS "with the main objective is the exchange of quality improvement in design and development of the training program according to three core contents:
1. Design and develop Training program based on the needs and feedback of stakeholders
2. Training Program design and development has been evaluated and improved.
3. The teaching and learning process and student assessment are continually reviewed and evaluated to ensure it is relevant and compatible.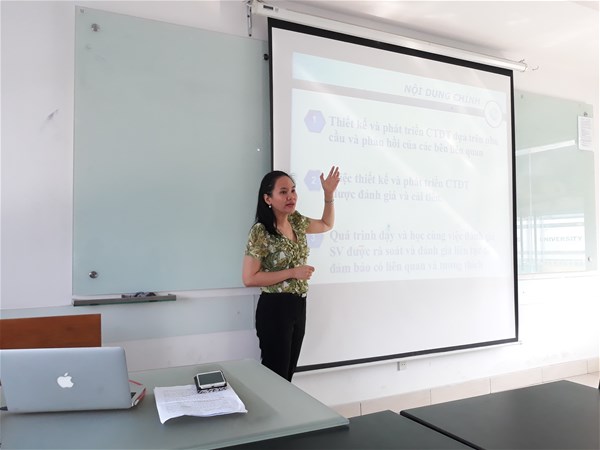 Master Lu Phi Nga presenting the subject
After the meeting, the members realized that quality improvement is an activity that should be done continuously and should follow the right process to have relevance and consistency.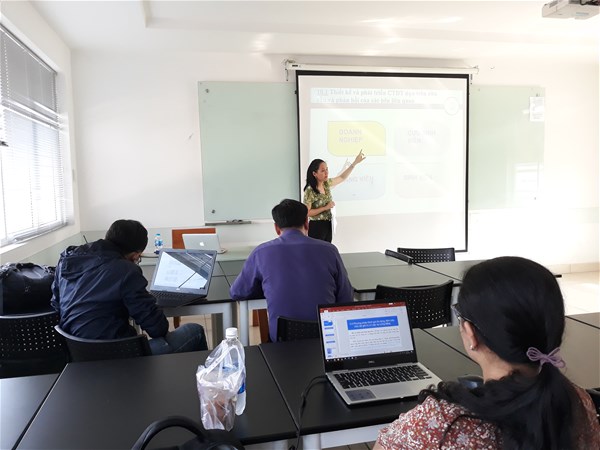 Pedagogical collective of Finance - Accounting faculty monitors and contributes opinions.
The seminar ended successfully at 16:00 a.m on the same day!