As part of the series of the community activities of Lac Hong University, the Faculty of Finance - Accounting held the online seminar "Policies to support employees due to the impact of the Covid-19 pandemic at 20:00 on November 23th, 2021.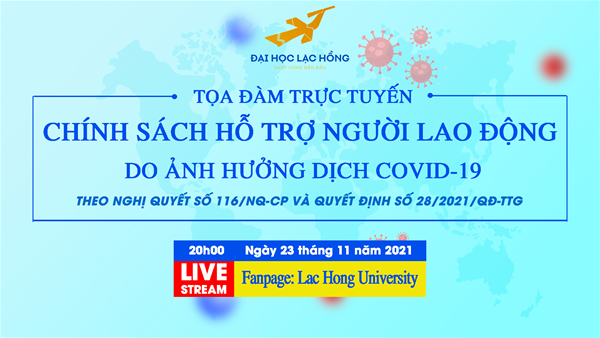 The seminar had the participation of speaker Dr. Nguyen Thi Bach Tuyet, PhD students Nguyen Van Dung, and teachers from the Faculty of Finance - Accounting.

The seminar was conducted to help employees better understand the policies to support employees, as well as related procedures to receive support under Resolution No. 116.NQ-CP and Decision No. 28/2021/ QD-TTG.
The seminar attracted a large number of interested people and followers. Besides, the seminar also received a lot of questions related to the topic. The speakers answered in detail the problems in the implementation and implementation process, hoping to help employees quickly complete the procedures and receive support money as soon as possible, thereby contributing to more stability in the business, life.
The talk ends at 21:15.