On October 21, Faculty of Finance - Accounting, LHU organized a talk between leaders and students at Hall E501, campus 3.
This is a regular activity of the Faculty in order to listen to feedback and contributions of students on curriculum, facilities, support services, … from which the University and the Faculty carries out solutions to improve the quality of management, teaching and learning.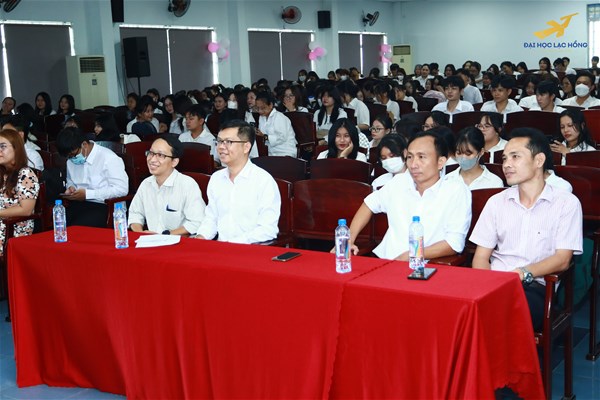 More than 200 students of the Finance - Accounting Faculty participated in the talk
Attendees of the talk were Dr. Nguyen Quoc Huy - Dean; Dr. Nguyen Van Hai - Vice Dean; Ms. Hoang Thi Quynh Anh - Secretary of Youth Union; faculty members and more than 200 students at all levels.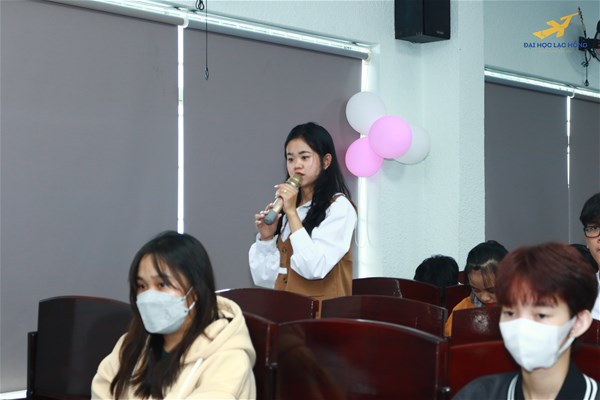 A representative of students asking questions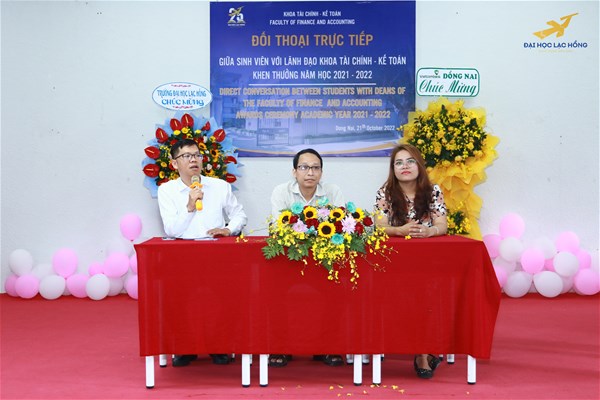 The representative of the Faculty of Finance - Accounting answered the students' questions
During the talk, students raised many questions focusing on issues related to training regulations, expected learning outcomes, academic procedures, learning facilities, academic results,... Representing the Faculty, Dr. Nguyen Quoc Huy and Dr. Nguyen Van Hai answered and explained clearly these concerns and queries, and also pointed out plans to develop student centered activities in the coming time.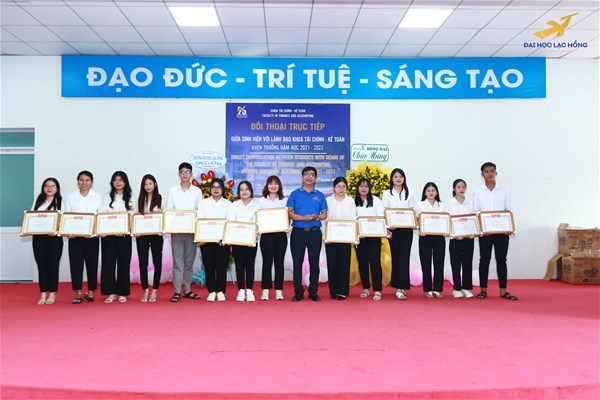 Outstanding students received certificates of merit for their academic achievements
On the occasion, the Faculty leaders acknowledged and awarded certificates of merit to students for their excellent academic performance in the academic year 2021-2022.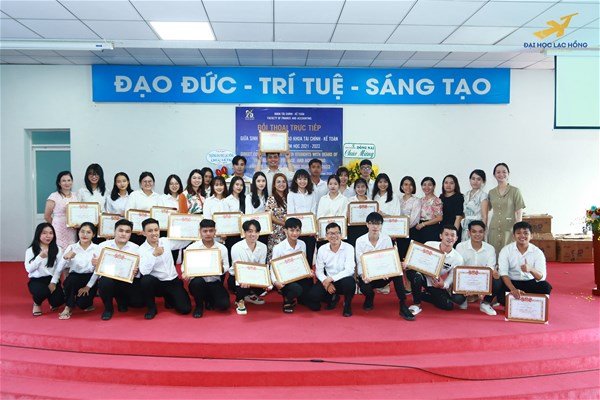 Lecturers and students took a souvenir photo at the program