On November 25, 2023, the Finance Club of the Faculty of Finance and Accounting organized its second meeting. The session garnered special attention with the presence of guest speaker Mr. Nguyen Dang Toan, Deputy Director of the Quyet Thang BIDV Bien Hoa Branch.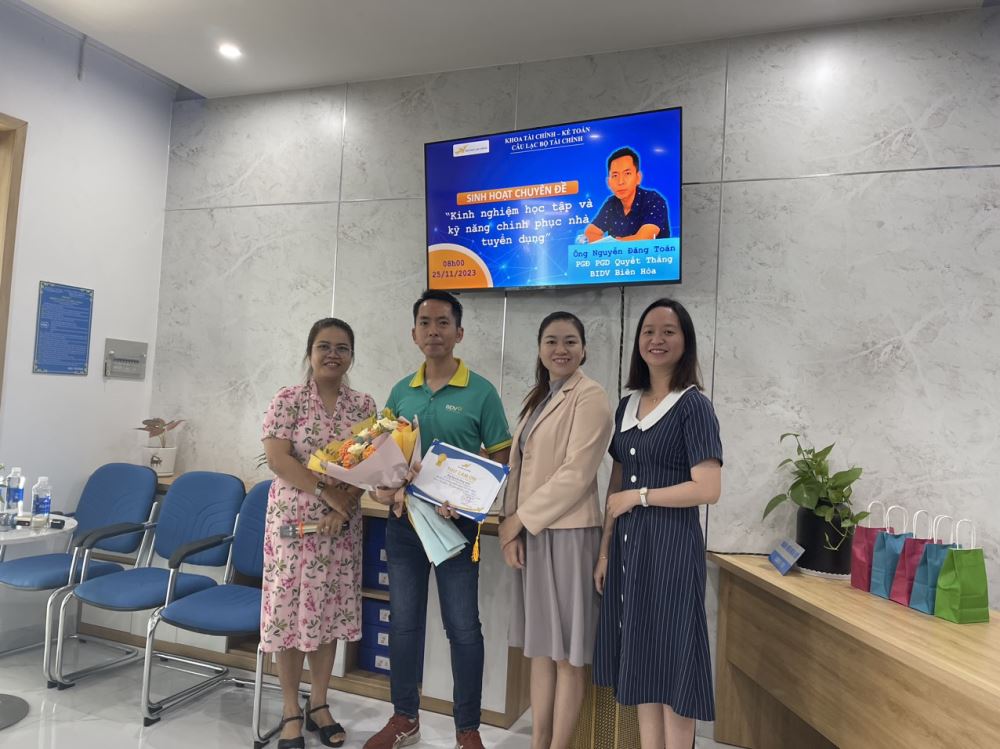 The Finance Club's meeting focused on the crucial topic of "Learning Experiences and Skills to Impress Employers," providing students with the opportunity to interact and learn from experienced professionals in the field of finance.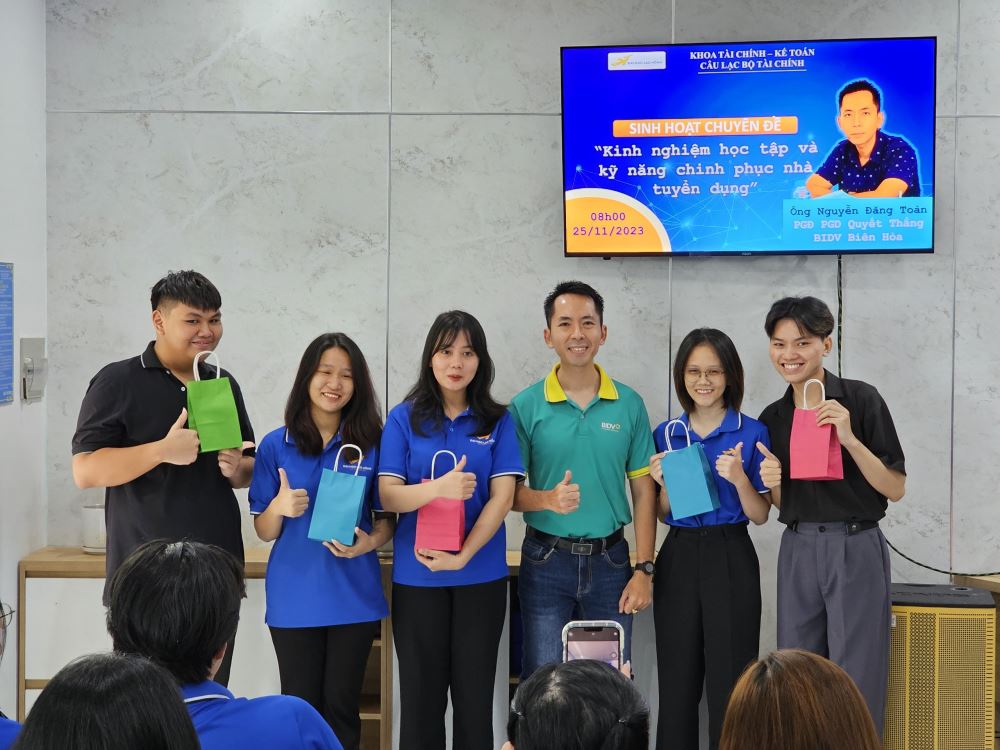 Mr. Nguyen Dang Toan shared significant insights into his career journey, challenges faced, and valuable lessons learned during his tenure at BIDV. As a talented speaker, he not only shared specialized knowledge but also encouraged students to develop essential soft skills such as communication, leadership, and creativity.
The discussion created a positive and dynamic atmosphere, allowing students to ask questions and engage in conversations with Mr. Nguyen Dang Toan. Many questions revolved around building a stable career in the financial sector and strategies to enhance competitiveness in the job market.
Furthermore, the session provided students with the opportunity to share their learning experiences, time management tips, and ways to develop industry-specific skills. This contributed to fostering a positive learning environment and supporting the personal development of each member within the Finance Club.
The event concluded with positive feedback from students, highlighting the value and significance of participating in the Finance Club. The meeting served not only as an opportunity to acquire new knowledge but also as a platform for building relationships and networks in the finance and accounting field.
This event marked a significant step in the professional development journey of the students and stood out as a beacon for innovation and positivity in the activities of the Finance Club.
Details see at: https://www.youtube.com/watch?v=pHOOpAq2itI