Vietnam's economic development is posing challenges to the financial skills of individuals and communities. In many countries around the world, personal financial management is always highly valued and very important. According to the "Financial savvy" survey held annually by Mastercard in 16 countries and territories in the Asia-Pacific region, Vietnamese young people ranked 14 out of 16 surveyed countries in terms of management ability. financial due to limited basic money management skills (52 points) and weakest financial investment skills (51 points). This means, young Vietnamese are weakest in the two most important skills of getting rich: Personal spending management and Financial investment.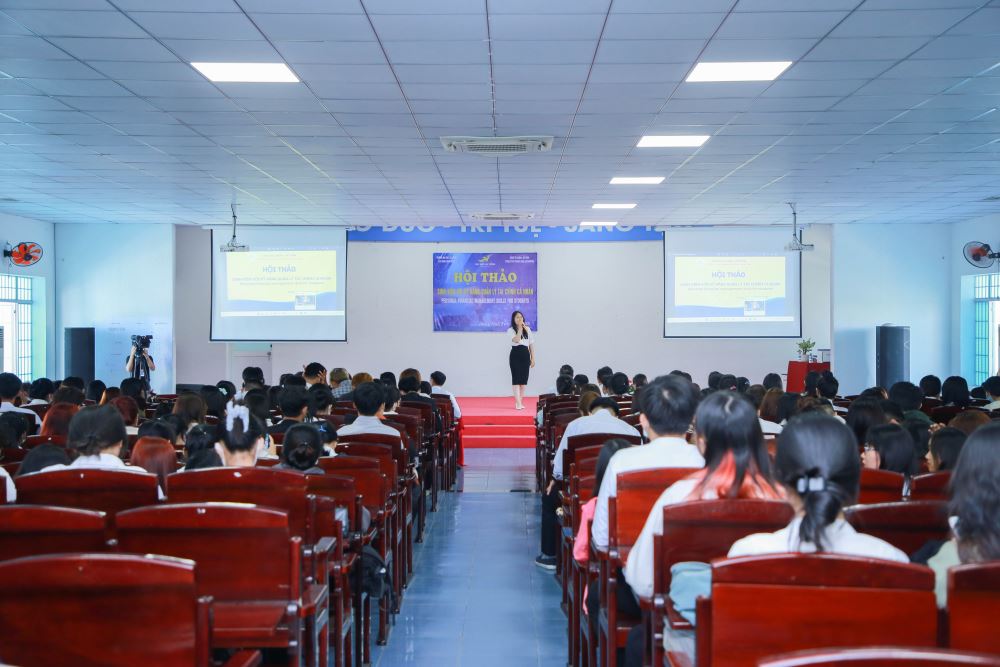 It can be said that personal financial management is an extremely important skill in every person's life because once you have the ability to manage your own money, you will have an independent and independent life. If students are well equipped, they will be proactive about their life financial plans later.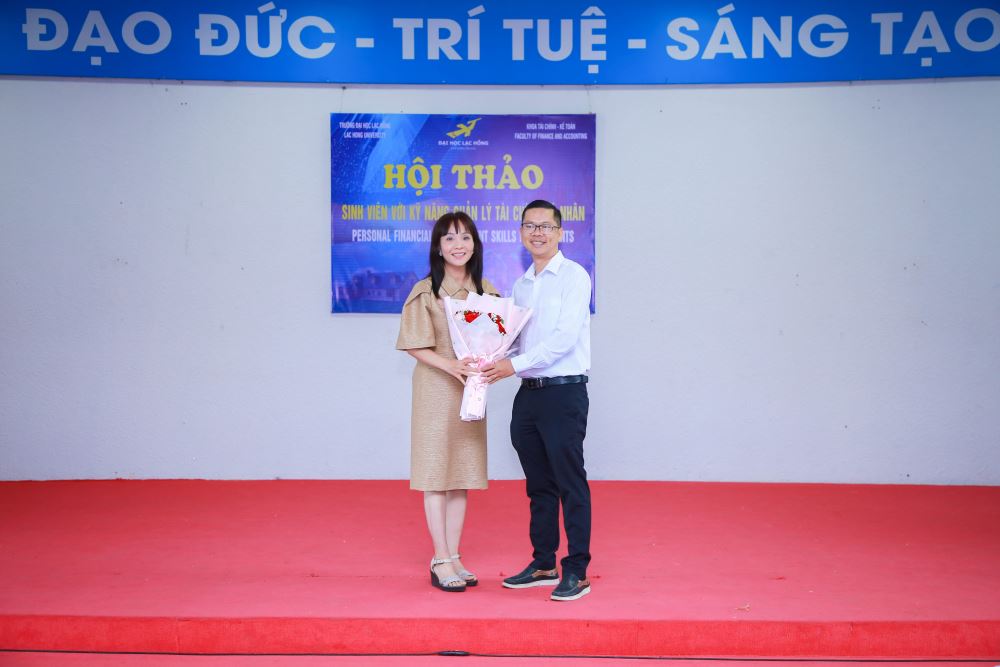 Financial management skills help students spend more rationally and responsibly. Financial management is not simply knowing how to spend and use the financial resources you create rationally, but also implies many factors. Which includes: a scientific spending plan, building a savings fund, choosing effective investment channels... If you have management skills, you can save money for yourself in times of emergency and have a sustainable, long-term way of spending without falling into too much debt. In addition, when people spend money more efficiently, businesses can grow and become more profitable.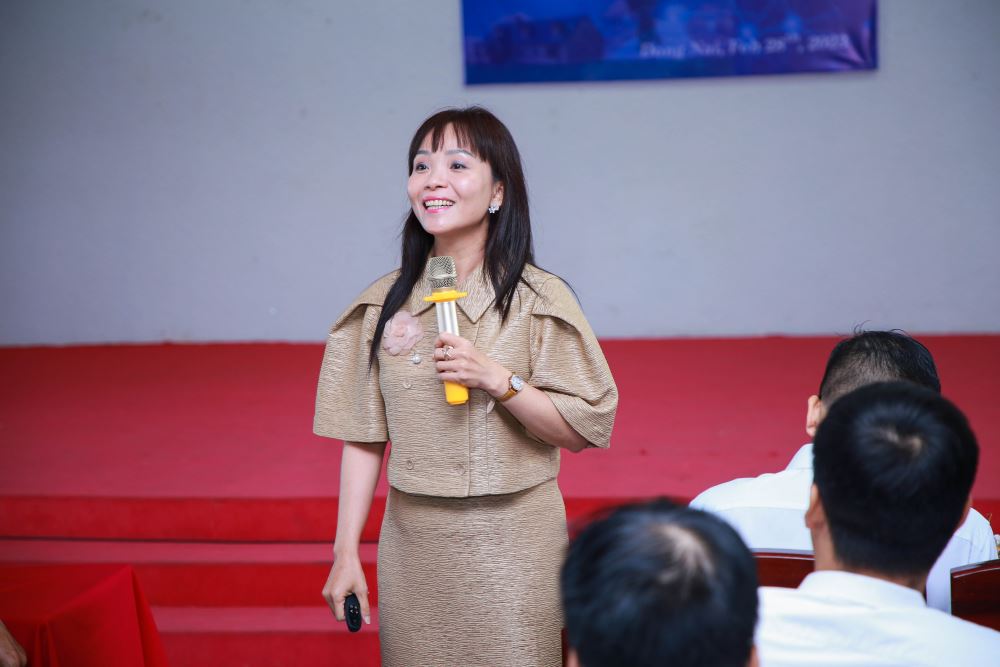 In order to equip students with financial management skills, the Faculty of Finance - Accounting held a seminar "Students with personal financial management skills" on the morning of February 28, 2023 at the Department of Finance. E501 Campus 3, Lac Hong University.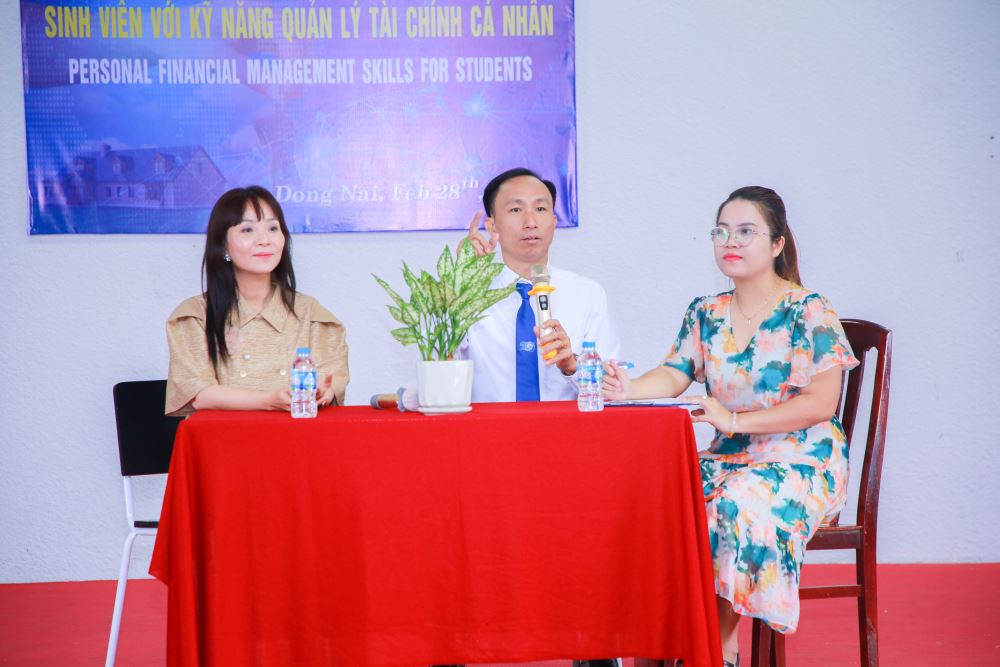 Participating in the seminar were the presence of speaker Dr. Vu Thi Bich Quynh - Dean of Faculty of Finance and Economics at School of Agricultural and Rural Development Managers II; Lecturer at the American Association of Management Accountants. Mr. Tran Van Quyen - Head of Finance Department.
On the side of the Faculty of Finance and Accounting, there was the presence of Mr. Nguyen Van Hai – Vice Dean of Faculty of Faculty of Finance and Accounting; along with teachers who are heads of departments, lecturers and students in the department.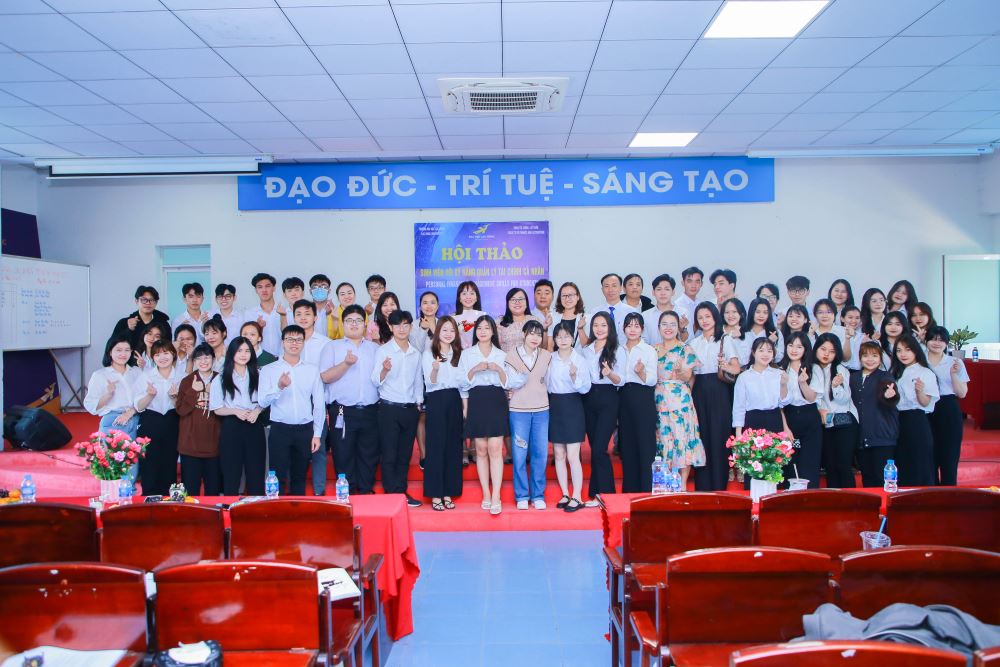 The workshop discussed the following topics: Gaining knowledge about personal financial management; The importance of personal financial management; Effective personal financial management method; Share and discuss personal financial management with students of the Faculty of Finance - Accounting.
At the program, the speakers and students had practical exchanges, helping students consolidate the knowledge and skills needed in personal financial management.
The program ends at 11:00 a.m. on the same day.